Chiropractic Backed by Studies to Treat Scoliosis
Chiropractic Backed by Studies to Treat Scoliosis
Written By Autera Health Center on August 9, 2021
---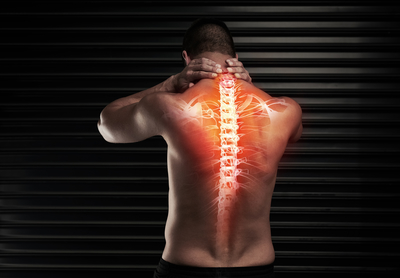 Scoliosis affects millions across the country and it's a lifelong disease that requires regular preventative maintenance to keep it in check. Without that, scoliosis grows worse with age. To combat this, many patients have turned to chiropractic for not only lasting, effective maintenance, but also for improving scoliosis.
At Autera Health Center in Peachtree City, we want you to take advantage of the pain relief benefits chiropractic care has to offer for scoliosis patients.
Two Years of Analysis of Chiropractic Care's Impact on Scoliosis
A two-year-long study completed in 2011 observed how an exercise-based chiropractic program impacted scoliosis. Researchers measured spinal curvature (called the Cobb angle) at the start and end of treatment. They also gathered data on pain and disability levels.
Chiropractors guided these patients through the ARC3D, a collection of balance exercises that were also designed to help guide the spine into normal curvature. Patients were also provided spinal decompression therapy, torso exercises and spinal molding fulcrums.
Every last patient experienced improvement in pain levels and disability. Those who completed care developed healthier Cobb angles and could breathe better. All of this was accomplished without using any drugs, braces or surgery.
Get Scoliosis Pain Relief in Peachtree City
Autera Health Center has been at the forefront of the chiropractic care industry for over 20 years. Choosing the right Chiropractor is an important choice. Dr. Autera and his staff stay fully trained and up-to-date on the latest chiropractic treatments and technologies. We have success helping patients achieve greater health, reduce/eliminate pain from their daily lives and bring about total-body wellness.
Have questions or need to schedule an appointment? Give us a call at (770) 487-5211 or go online and fill out a contact form.

Posted In: Back Pain Chiropractic Scoliosis Treatment