Avoiding Injuries While Doing Yard Work
Avoiding Injuries While Doing Yard Work
Written By Autera Health Center on August 10, 2020
---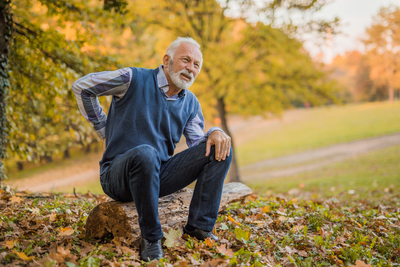 As we get closer to summer, the to-do list for the yard gets longer and longer.
Bushes need trimming, the lawn needs to be cut, the garden needs to be weeded. Whatever tasks you have, it is important to keep your wellness in mind.
4 Tips for Maintaining Your Yard and Wellness in Peachtree City
Yard work is hard, but fortunately, preventing injury isn't. Here are our top four picks for staying safe while you take care of your yard this summer.
1. Pick the Right Shoes
Yard work is physically taxing, especially on your feet. That's why it's important to wear appropriate shoes. Wearing shoes with good arch support can reduce back pain caused by yard work. Additionally, make sure the shoes are closed toe to better protect against accidental injury.
2. Wear Safety Gear
While good footwear is always recommended, some tasks require additional safety gear. If you will be using any power tools, wear safety glasses or goggles. Wear earplugs if your tools are particularly loud. If you need to handle any chemicals, such as fertilizers, be sure to wear gloves to prevent skin contact. Also, consider wearing pants and long sleeves to prevent against bug bites and scrapes.
3. Drink Plenty of Water
It gets swelteringly hot in the Georgia summertime. To maintain your wellness in Peachtree City, drink plenty of water to avoid dehydration when doing yard work.
4. Get Vaccinated
Yard work is a perfect storm for tetanus. Tetanus lives in soil, and infections are possible if you suffer an injury that breaks your skin. Unfortunately, there are plenty of opportunities to be cut in your yard, whether by sharp tools or snapped branches. Before you do any yard work, make sure you're up to date on your tetanus vaccines and any other immunizations your doctor recommends.
Maintain Your Wellness in Peachtree City at Autera Health Center
If you've suffered an injury from yard work or another source, chiropractic care will help. Dr. Matt Autera at Autera Health Center has 25 years of experience caring for patients and has earned degrees from both Life University and the University of Florida. Our conveniently located Peachtree City clinic is ready to book your appointment.
If you're in pain, we can help. Call (770) 487-5211 or request an appointment online to begin your treatment.

Posted In: Back Pain Chiropractic Wellness