Chiropractic Care Effective Treatment Method for Headaches and Migraines
Chiropractic Care Effective Treatment Method for Headaches and Migraines
Written By Autera Health Center on June 9, 2021
---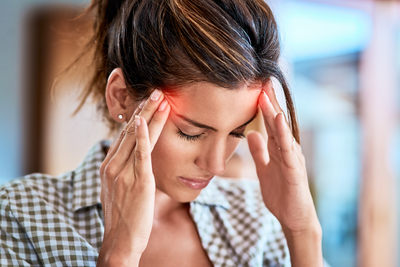 If you often suffer from headaches and/or migraines, you unwittingly have a routine that creates a biological environment in your body that needs a little help and some lifestyle changes. There's also ample research showing that chiropractic care can help reduce the number of headaches you develop, if not eliminate them when paired with beneficial lifestyle changes.
At Autera Health Center in Peachtree City, we want to get to the root cause to help you get rid of your headaches. We also offer prevention advice based on your triggers.
How Chiropractic Care Helps With Migraines and Headaches
A 2017 article, published in the European Journal of Neurology, detailed a 17-month randomized study that included 104 patients who suffered from at least one migraine attack per month. The duration of migraines were significantly more reduced in the chiropractic than in the control pharmaceutical group toward the end of the follow-up period of the study.
A meta-analysis of six studies following 677 migraine patients found that spinal manipulation reduced migraine days and pain/intensity. They concluded: "Results from this preliminary meta-analysis suggest that spinal manipulation may reduce migraine days and pain/intensity."
Making regular chiropractic care part of your routine is arguably the best way to protect yourself from headache/migraine-inducing tension. We have adjustments that specifically target said tension, allowing your body to calm inflammation, increase blood flow, and loosen your muscles.
The end goal is for chiropractic care to ease the stiffness out of your joints, including in your neck and spine, improve spinal health and nerve function so you don't have any neural misfiring, and empower your body to better manage headache and migraine pain.
Get Headache Relief in Peachtree City
Autera Health Center has been at the forefront of the chiropractic care industry for over 20 years. Choosing the right Chiropractor is an important choice to make and Dr. Autera and his staff are trained on the latest chiropractic treatments and technologies. We have success helping patients achieve greater health, reduce/eliminate pain from their daily lives and bring about total-body wellness.
Have questions or need to schedule an appointment? Give us a call at (770) 487-5211 or go online and fill out a contact form.

Posted In: Chiropractic Headaches