Chiropractic Care Effective Treatment Method for Headaches and Migraines
Chiropractic Care Effective Treatment Method for Headaches and Migraines
Written By Autera Health Center on June 9, 2021
---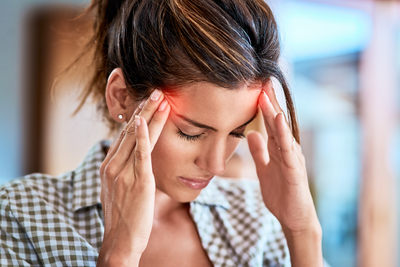 Headaches and migraines often stem from a daily routine that (without you realizing it) sets you up for them. These routines create tension, restrict blood flow, and impede nerve function, three things that factor into triggering headaches and migraines. The good news is ample research confirms that chiropractic care can either reduce or eliminate them when paired with beneficial lifestyle changes.
At Autera Health Center in Peachtree City, we want to get to the root cause to help you get rid of your headaches. We also offer prevention advice based on your triggers.
How Chiropractic Care Helps With Migraines and Headaches
The researchers in this 2017 article followed over 100 migraine patients who underwent chiropractic care for 17 months. They found that patients experienced significantly shorter migraines following chiropractic by the end of the study.
This meta-analysis of six studies following nearly 700 migraine patients found that spinal manipulation successfully reduced how many migraine days they experienced, along with how intense symptoms were.
If you suffer from migraines, regular chiropractic care makes a great addition to your routine. You can experience the same benefits as the patients in the above studies. Chiropractic is proven to help tension that triggers migraines and headaches. Our doctors provide adjustments specifically for headache/migraine tension so you can enjoy more pain-free days.
Get Headache Relief in Peachtree City
Autera Health Center has been at the forefront of the chiropractic care industry for over 20 years. Choosing the right Chiropractor is an important choice. Dr. Autera and his staff stay fully trained and up-to-date on the latest chiropractic treatments and technologies. We have success helping patients achieve greater health, reduce/eliminate pain from their daily lives and bring about total-body wellness.
Have questions or need to schedule an appointment? Give us a call at (770) 487-5211 or go online and fill out a contact form.

Posted In: Chiropractic Headaches