Chiropractic Care for Stress Reduction
Chiropractic Care for Stress Reduction
Written By Autera Health Center on February 2, 2021
---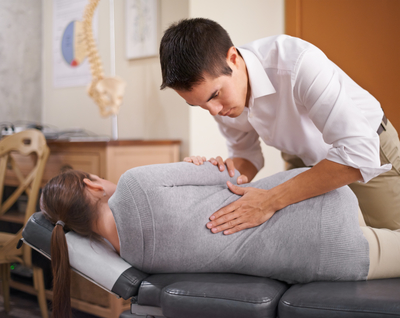 Most people will deal with stress in their lives. At any given time, around half of all Americans deal with moderate stress. Stress is the body's reaction to physical, mental, and emotional pressures, and like all bodily functions, it serves a purpose. It makes you more aware of your surroundings, can keep you focused, and may even give you extra strength or endurance.
But what happens when stress becomes a chronic problem?
Chronic stress is detrimental to your physical, emotional, and mental wellbeing. The source can be challenging to pinpoint. Chronic stress can emerge from severe/acute stress or traumatic incidents, but it can also develop absent these factors.
Knowing how stress impacts your body and having a plan to achieve stress relief and avoid chronic stress is essential to your overall health and wellness.
The Importance of Stress Relief
Regardless of the source of your stress, it's important to have an action plan to help you manage it. Without having ways to manage your stress, chronic stress can lead to:
A weakened immune system, making you more prone to illness and viruses
Weight gain and obesity
High blood pressure
Trouble getting enough sleep or getting too much sleep
Depression, anxiety, and irritability
Muscle tension and pain
Chronic or acute headaches
Panic attacks
How Stress Reduction is Achieved with Chiropractic Care
Chiropractic care helps reduce stress and treat aches, pains, headaches, and other chronic stress symptoms. Chiropractic techniques, including chiropractic manipulation and massage therapy, are both effective treatment options.
In 2018, an estimated 19 percent of Americans sought massage therapy for its various health benefits. Massage therapy is a popular option for stress relief, pain management, and to promote healing and overall wellness. In cases of chronic stress, studies have found that massage therapy can improve immune function and help lower high blood pressure.
Chiropractic Care for Stress Reduction in Peachtree City
Left unmanaged, chronic stress can wreak havoc on your physical, emotional, and mental health. Chiropractic care is an effective, natural approach to stress reduction through chiropractic manipulation and massage therapy.
The team at Autera Health Center is here to help. During your first visit, you can expect your consultation to include a discussion about your medical history, symptoms, and chiropractic care treatment options. In many cases, same-day treatment is available.
Do you suffer from chronic stress? Don't wait. Contact our office at 770-487-5211 or schedule an appointment online today.

Posted In: Chiropractic Stress Reduction