Eliminate Low Back Pain with Chiropractic
Eliminate Low Back Pain with Chiropractic
Written By Autera Health Center on October 13, 2021
---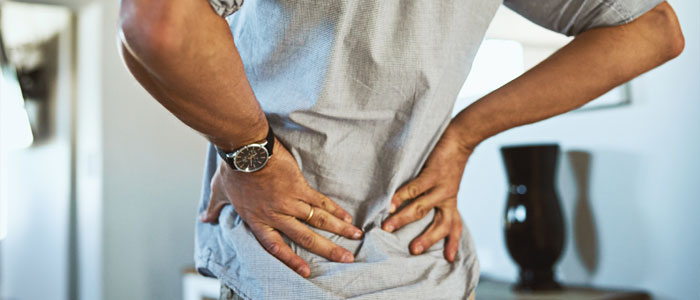 No matter what's causing it, low back pain can make life difficult. Many Americans suffer from severe and immobilizing low back pain that prevents them from living the life they want to lead. If you are one of them, chiropractic care at Autera Health Center might be the answer to finding relief.
Chiropractic is an extremely effective, non-invasive way to alleviate low back pain without the need for surgery or drugs. Set up a free consultation with our chiropractic team today to get started on getting rid of your low back pain.
What Causes Low Back Pain?
Among the most common causes of low back pain are arthritis, muscle or ligament strains, and herniated or bulging discs. Other common causes include osteoarthritis, osteoporosis, scoliosis, and sciatica. People who are involved in an auto accident also often find that they experience low back pain as a result of collision trauma to the neck and spine. You might also make yourself more susceptible to back pain if you play intensive sports, practice bad posture, don't exercise often, or are overweight.
Informed Low Back Pain Treatment
It's important to determine the cause of your low back pain before trying to figure out how to treat it – and this is the approach we take at Autera Health Center. Our first priority is proper diagnosis through testing, X-rays, and other means. Then, we can make informed decisions about how to best create a treatment plan that treats your pain from the source. Contact us today to set up a free consultation to start the process of getting rid of your low back pain.
How Does Chiropractic Help Low Back Pain?
Depending on what's causing your low back pain, your chiropractor at Autera Health Center will devise a specialized treatment plan that tackles the root of the problem. Your plan might include:
Spinal alignment
Adjustment
Deep-tissue massage
Electrical therapy
Recommended lifestyle changes
Other techniques
Regardless of the methods we use to treat your low back pain, you can be confident you are being treated safely by experts with experience treating pain like yours. Avoid the side effects of prescription medication by opting for natural, non-invasive chiropractic treatment at Autera Health Center.
Chiropractors receive specialized training in treating neck and back pain, and residents of Peachtree City have been trusting Dr. Autera for back pain relief for more than 25 years. Set up a free consultation today.
Schedule a Free Consultation
Stinging low back pain doesn't have to keep you immobile forever; proper chiropractic care might be your solution. Talk to our doctors about your symptoms without paying for an initial consultation.
Schedule your free consultation today!

Posted In: Back Pain Chiropractic Pain Management Low Back Pain Treatment Massage Therapy Electrical Therapy