Improving Your Immune System by Making Good Choices
Improving Your Immune System by Making Good Choices
Written By Autera Health Center on July 8, 2020
---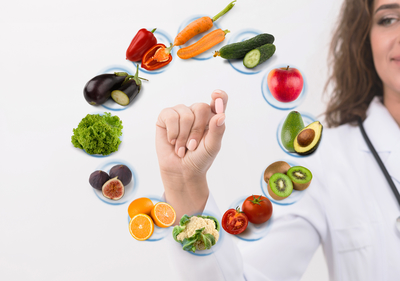 Due to the COVID-19 pandemic, maintaining your wellness in Peachtree City has never been more important.
COVID-19 is spreading fast – there are over 32,000 cases in Georgia alone.
Many are wondering what they can do for their health during this crisis.
Boosting Overall Wellness and Your Immune System
The best way to improve your immune system is to maintain a healthy lifestyle. Here are four simple ways to increase your wellness in Peachtree City.
1. Continue to

Follow

Health Guidelines

The most important thing you can do during this time is to follow all the guidelines set by health officials. Currently, the CDC recommends frequent handwashing, social distancing, wearing a mask, covering your mouth when you cough or sneeze, and disinfecting surfaces daily.
2. Eat a Balanced Diet
As the old saying goes, "you are what you eat," and it's true – the better you eat, the better you will feel. Eating healthy can help you feel more energized and help you to maintain a healthy weight, both of which can help your immune system fight off disease. Make sure your diet includes an adequate amount of fruits, vegetables, and whole grains.
3. Get Enough Sleep
If you've been to the doctor for an illness or injury, you've surely been told to get plenty of rest to recover. Sleep is essential to the body's healing and immune processes. This is in part because when you sleep, your body produces disease-fighting proteins called cytokines. To maximize your immunity, ensure that you are getting at least seven hours of sleep a night.
4. Reduce Stress
Stress can devastate your immune system. If you are stressed from the current crisis or other factors in your life, it is important to take steps to relax. There are many ways to reduce stress, including exercising, listening to music, taking a hot bath, and many others. Find what works for you and take some time for yourself.
Improve Your Wellness in Peachtree City at Autera Health Center
Another great way to improve your wellness is to receive chiropractic care. Autera Health Center has been providing excellent chiropractic care for over 20 years. If you experience back pain, headaches, or have had an injury, Dr. Autera and Dr. Terry can help.
Call us at (770) 487-5211 or schedule a free consultation today and learn how Autera Health Center can help you improve your wellbeing.

Posted In: Chiropractic Exercise Improving Immune System