Is Spinal Decompression Painful?
Is Spinal Decompression Painful?
Written By Autera Health Center on September 10, 2020
---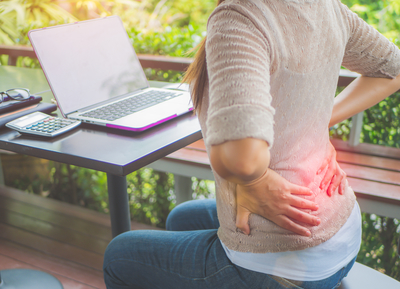 Chronic back pain can be debilitating.
After all, it's hard to continue normal activities like yard work, spring cleaning, and walking the beautiful beaches of Georgia when you are experiencing constant pain.
Spinal decompression at a Peachtree City chiropractic clinic can help you feel better, but many patients ask: "Will the pain get worse before it gets better?"
How Does Spinal Decompression Work?
Before discussing whether spinal decompression hurts, it's best to understand what spinal decompression is.
Nonsurgical spinal decompression is a procedure where the spine is gently stretched with the aid of a traction device. Stretching the spine changes its position and reduces force on the spinal disks, which act as cushions and spacers for the bones in your spine.
This treatment is noninvasive, meaning it does not require going under the knife. Additionally, nonsurgical spinal decompression is performed with the patient wearing everyday clothes.
Uses for Spinal Decompression
Because spinal decompression adjusts the placement of and weight on your spine, it also adjusts how much pressure is on your nerves. This treats various ailments, including:
Back pain

Neck pain

Sciatica

Bulging and herniated disks

Degenerative disk disease

Posterior facet syndrome

Injured spinal roots
For these ailments and more, spinal decompression is a helpful procedure that can reduce and even eliminate pain.
Is Spinal Decompression Painful?
Most patients report that spinal decompression is very relaxing. While it is possible, it is very uncommon for patients to feel any discomfort during treatments.
Even in cases where patients find the treatment uncomfortable, the pain is minimal compared to alternatives such as surgery.
Spinal Decompression in Peachtree City at Autera Health Center
At Autera Health Center, Dr. Autera and Dr. Terry are ready to reduce your pain and help you get back to your active lifestyle. Both are Doctors of Chiropractic and have Bachelors of Science in biology. Autera Health Center has over 20 years of experience helping patients – let us help you, too.
Think spinal decompression is the right treatment for you? Call Autera Health Center at (770) 487-5211 or schedule a free consultation today to discuss treatment plans.

Posted In: Chiropractic Decompression Spine Spinal Decompression