Exercise and Chiropractic Therapy: Is It a Good Idea?
Exercise and Chiropractic Therapy: Is It a Good Idea?
Written By Autera Health Center on February 28, 2020
---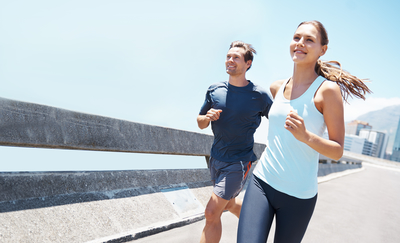 It doesn't matter what medical professional you speak with; exercise is a vital part of maintaining your overall health and wellbeing. However, there have been some questions presented as to how beneficial exercise and chiropractic are when combined.
One area of concern when combining exercise and chiropractic therapy is how effective the adjustment will hold if you jump right into your exercise routine following a visit with your chiropractor.
Can exercise increase the benefits of your chiropractic therapy and vise-versa?
Exercise and Chiropractic Go Hand-in-Hand
When people think of Chiropractic care, they gravitate towards pain management. When they think exercise, they often think inducing pain to some degree. So, how well does exercise and chiropractic therapy actually go together?
Several research studies have shown that when it comes to pain management, combining exercise and regular chiropractic care can be more beneficial than managing pain with the use of medication.
While medication can help to treat the symptoms of pain, they do not treat the cause of pain. Chiropractic therapy can help with both. Manual manipulation focuses on the structure of the body, and manipulation helps to relieve pain and improve function by stretching the body and using gentle force to align the spine properly.
Exercise is another effective way to help manage acute pain, especially those that promote extension or flexion of the spine. Moves that help to stretch and relax the muscles surrounding the skeletal structure are the most beneficial. This is why most Doctors of Chiropractic will not only include spinal manipulation into your treatment plan but also some form of physical therapy – whether it be in-office or through at-home exercises.
Consult with the Team at Autera Health Center
While there are many ways to work both exercise and chiropractic therapy into your pain management routine, it is best to consult with a professional before taking on any new workout program. This is especially true if you are currently dealing with any sort of pain because as beneficial as exercise can be, you could end up doing more damage – leading to more pain.
If you're curious about how exercise and chiropractic therapy could help you with your pain management, then call our office at (770)487-5211 or use our easy online form to schedule your consultation today.

Posted In: Chiropractic Alternative Pain Treatment Exercise