Therapeutic Massage & Chiropractic
Therapeutic Massage & Chiropractic
Written By Autera Health Center on May 23, 2019
---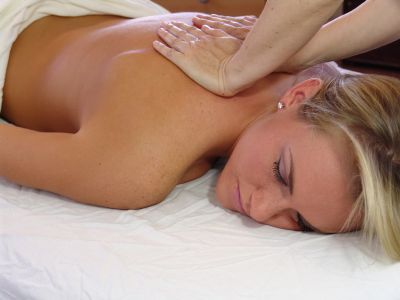 Getting a massage has long been associated with relaxation. While that's certainly true, massage therapy can also do wonders for back and neck pain.
For this reason, your chiropractor in Peachtree City could very likely suggest massage therapy as a treatment option for your pain.
To understand why, here's what makes therapeutic massage and chiropractic such effective pain relievers.
What Does Massage Therapy Involve?
Massage therapy consists of physically manipulating your soft body tissues, which includes ligaments, tendons, and muscles.
There are different types of massages, with the Swedish massage being the one that's most commonly known, as it's employed in spas and resorts. Rehabilitative massage, on the other hand, is the method that's designed to address back and neck pain.
How Does Massage Therapy Help?
Massage therapy makes for an excellent primer for the primary chiropractic treatment, spinal realignment. Massage helps to get the muscles and tissue into a relaxed, flexible state, which is conducive to adjusting the spine—the source of most back and neck pain.
On its own, massage therapy can help to alleviate back pain by increasing the blood flow, thereby spreading nutrition to every inch of the body. It can also decrease tension in the muscles, which not only reduces pain, but bolsters flexibility.
Physical health isn't the only benefit of massage therapy. Mental health can also be improved, due to the endorphins that the massage releases. Endorphins are chemicals the brain that are associated with being in a good mood and muffling depression symptoms.
Massage Therapy Is an Organic Approach to Treating Pain
Massage therapy stands alone among the treatments for back and neck pain.
It's a completely noninvasive tactic, has a plethora of beneficial side effects, and can even boost the effectiveness of further chiropractic treatments.
Are you interested in trying out massage therapy for your back or neck pain? Don't wait to make an online or phone (770-487-5211) appointment with Autera Health Center in Peachtree City. We'll use our chiropractic expertise to get your body back at 100%.

Posted In: Chiropractic Massage Therapy