Treating Back Pain During Pregnancy
Treating Back Pain During Pregnancy
Written By Autera Health Center on January 28, 2020
---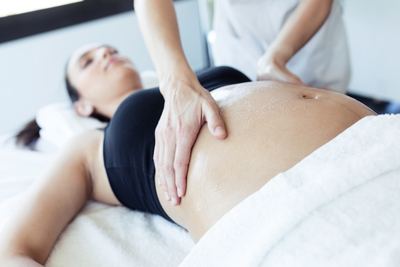 Chiropractic care is an essential part of keeping your body and its many systems running at peak performance. This is especially true during pregnancy.
Pregnancy is a uniquely beautiful time in a woman's life, and it comes with so many different changes –physically, mentally, and emotionally. When your body is going through all these changes, it comes as no surprise that you may start experiencing new pain. Chiropractic care during pregnancy is an effective, natural option for women seeking out back pain treatment during their prenatal and postpartum journeys.
Chiropractic Care During Pregnancy
Pregnancy is truly a wonderful time in a woman's life. Although, it doesn't come without its trials and tribulations. Therefore, it is absolutely vital to care for your changing body properly. Regular chiropractic care is an excellent option for women during the prenatal and postpartum periods of their pregnancy because it helps you to not only feel your best but help you cope with the stress you may be dealing with physically and mentally.
Many people question just how safe chiropractic care can be for a woman during pregnancy. Is it safe for mom? For the baby? The answer is yes. A Doctor of Chiropractic will alter their treatment methods to suit the safety of both mother and baby during this period. Special positions are used to help protect mom and baby during adjustments and spinal manipulation is done very gently to ensure your comfort.
Pregnancy Back Pain Treatment Options
Pregnancy back pain is something that most women deal with at some point during their pregnancy journey. What most don't understand is that there are several reasons for this pain and that it's not due simply to the fact that you are carrying extra weight thanks to your growing child.
Some of the most common reasons behind pregnancy back pain include:
Poor posture
Poor body mechanics
Ribcage enlargement
Nerve and vascular impingement from mechanical pressure
Increased ligament laxity
Chiropractic care provides several different options when it comes to back pain treatment, including:
Spinal adjustments
Soft tissue work/massage therapy
Physical therapy
Addition of special orthopedic supports
Pregnancy Treatments Available at Autera Health Center
Pregnancy can seem like a breeze for some women and difficult for others. Regardless, you should have a team of professionals at your side to help you feel your best for both you and your baby. Here at Autera Health Center, we understand the rollercoaster that is pregnancy and we are here to ride the waves with you.
Want to learn about back pain treatment options provided via Chiropractic? Call us at (770) 487-5211 or use our simple online form to schedule your consultation today!

Posted In: Back Pain Chiropractic Low Back Pain Treatment Alternative Pain Treatment Pregnancy