Massage Therapy and Chiropractic Care Go Hand in Hand
Massage Therapy and Chiropractic Care Go Hand in Hand
Written By Autera Health Center on September 13, 2021
---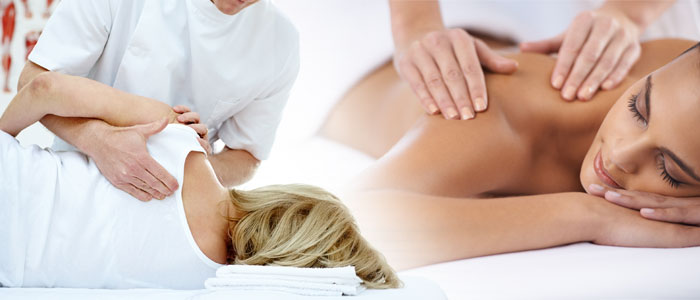 It is becoming well known that chiropractic care can work wonders for the health of your neck, spine, and overall body. Chiropractors are trained in specialized techniques, like adjustments, that allow them to bring you pain relief and increased mobility. Massage therapy is also a very important tool in the chiropractor's toolbox. Massage therapy is a non-invasive treatment that works hand in hand with chiropractic to promote pain relief and mobility.
At Autera Health Center in Peachtree City, GA, our experienced chiropractors utilize deep-tissue massage therapy when developing and executing a treatment plan for your pain or other condition. Make an appointment for a free consultation with Dr. Autera or Dr. Terry.
How Does Massage Therapy Help Chiropractic Care?
Your chiropractic treatment plan will likely include spinal realignment or some other kind of adjustment. Massage therapy can help to loosen up the tissue and muscle in your back, which will make alignment easier. Massage therapy is also useful if the aim of your chiropractic treatment is to relieve neck and back pain, since deep-tissue massage promotes pain relief.
Our licensed massage therapist at Autera Health Center is trained in deep-tissue massage that can work wonders for your body.
Are There Other Benefits to Massage Therapy?
Research shows that in addition to its physical benefits, massage therapy can improve patients' mental well-being. Massage therapy promotes relaxation and stress relief – which can end up improving your physical health. Additionally, massage therapy is natural, non-invasive, and unobtrusive. It can bring you real results without the need for prescription drugs or going under the knife.
Massage therapy might be right for you if you want an organic way to improve your overall health and decrease your stress levels. Contact us today to learn more about deep-tissue massage therapy from our chiropractors in Peachtree City, GA.
Massage Therapy at Autera Health Center
Autera Health Center has been using deep-tissue massage therapy in conjunction with chiropractic care to help people in Peachtree City recover from neck and back pain for years. Visit our office for a free consultation with our experienced massage therapist, and feel at ease in our roomy and private treatment rooms. You're in good hands with Dr. Autera and Dr. Terry.
Get a Free Consultation Today
When you call us, you will get to schedule a free consultation to come in and talk to our chiropractic team. From there, we can develop a treatment plan that meets your needs.
If you are suffering from neck or back pain, it's time to find relief. Contact us today.

Posted In: Back Pain Chiropractic Neck Pain Massage Therapy