Stop Neck Pain Before It Stops You
Stop Neck Pain Before It Stops You
Written By Autera Health Center on March 5, 2022
---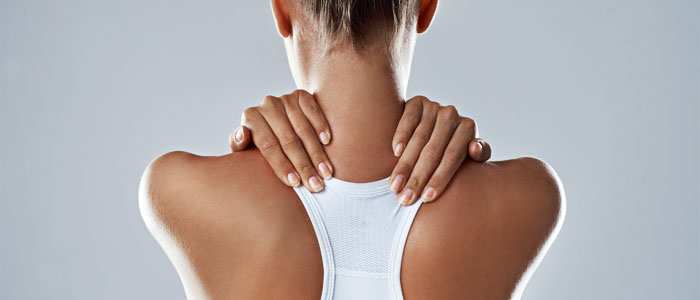 We all get neck strain and neck injury at some point in our lives, but how we respond can make all the difference. The chiropractors and massage therapists at Autera Health Center understand that something as simple as getting an adjustment or massage can relieve neck pain fast and get you on the road to recovery.
Dr. Matt Autera and Dr. Tiffany Terry will do a complete examination to find the cause of your neck pain and determine the best treatment options.
Common Causes of Neck Pain
There's a reason why we all understand what someone means when they describe something as a "pain in the neck." Almost everyone has experienced neck pain at one time or another. Common causes include:
Neck strains and sprains from activity or accident
Poor posture
Stress and tension
Sleeping in an awkward position
In today's world, most people are looking at a screen for a significant portion of the day. People may spend several hours in front of a computer and looking at a cell phone. This can cause neck strain, neck injury, and neck pain that is both chronic and acute. Even the healthiest person may experience neck pain, but it can be treated effectively with chiropractic neck adjustment or massage therapy.
How Chiropractic Care and Massage Therapy Help Neck Pain
Chiropractic manipulation can help to relieve neck pain by realigning the spine and neck muscles. Massage therapy is also an excellent option for neck pain, as it helps loosen tight muscles and improve blood circulation. Both types of treatment can reduce inflammation, relieve neck tension, and improve range of motion.
During your first visit to Autera Health Center, our doctors will evaluate your pain and talk to you about your medical history and health. They'll develop a personalized care plan for you, and same-day treatment is often available.
Talk to Autera Health Center About Your Neck Pain
If you're struggling with neck pain, don't hesitate to reach out to Autera Health Center in Peachtree City, GA, to schedule an appointment. We offer chiropractic care and massage therapy that will give you relief from your neck pain.
Call (770) 487-5211, or send us a message via our online form to schedule an appointment.

Posted In: Chiropractic Neck Pain